R2C Air Filter Performance Kit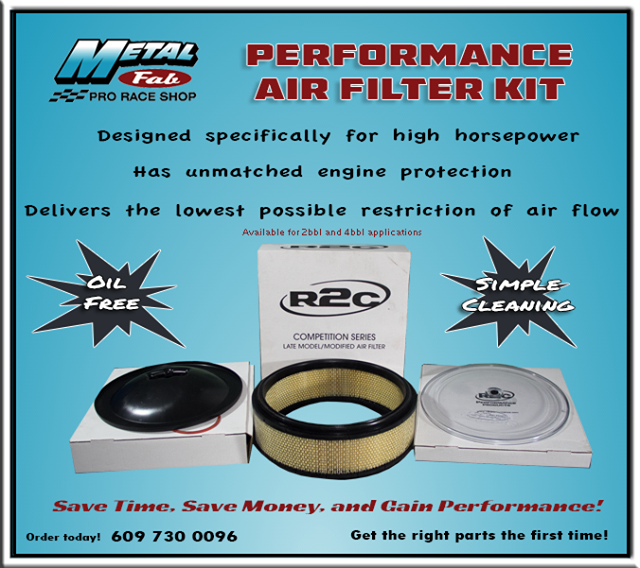 R2C Performance Ail Filter Kit
Why do more successful Dirt Modified and Late Model teams rely on R2C race air filters than the others combined? In an effort to field a competitive race car, there's just too much to do
other than to worry about air filter performance. Top teams rely on R2C race filters for maximum performance, not only at the start of the night, but
throughout the race all the way to the checkered flag. No filter made today keeps engines cleaner and allows carburetors to remain dirt free, maintaining precision performance, maximum power and unmatched throttle response.
You need the filter fresh for the feature? That's easy. Just use compressed air from inside-out and filter performance is restored to new levels time after time. No need to fool around with spraying glue on a filter in hopes of stopping dirt while driving in-race restriction through the roof. No longer is wasting money replacing loaded paper filters each night necessary.
No race filter today can deliver the performance and engine protection that top teams get from R2C. No filter can match the value R2C filters provide savvy racers either.
Other racers will know that you're serious about what you do and that you demand the best from your equipment when they see your engine equipped with the finest race filters ever designed for dirt cars.
Stop asking street filters to do a job they were never designed for. Stop accepting dirt on your air cleaner base and on your carburetor boosters and bleeds. Get an R2C filter and watch it work. You'll never use anything else!